Greenfest-Exterior-28-01-1
Heaven-XL-Exterior-24-01-1
We have different models of our tiny houses on wheels (THOW), ADUs, Prefab Homes, 3D Printed homes, and Custom homes to give you a variety of solutions to meet your budget and your lifestyle.
We build modern tiny homes with high-quality finishes. We are the most affordable in the country. We can help you build your tiny home on wheels or Land ! We are fast and easy!
Professional Tiny Home Builders In Texas
In the US, people haven't jumped on to the idea of living in tiny houses as quickly as other people living in places like Italy, Britain or Japan have. Generally, a typical American life in a house is at least 2,400 square feet in size. Sizing down to a smaller tiny house would mean getting used to living in a 500 square foot home, or less.  
The tiny house movement is, however, becoming a trend. A new wave that many are willing to try out. Tiny houses have proven to be viable solutions for people who travel a lot and barely spend time in their own homes. They are also ideal for anyone who wants to make their home mobile and for guys who want to find accommodation in a home that doesn't cost much to maintain.
Here's a closer look at everything you need to know about tiny homes and tiny home builders in Texas.
Tiny Home Builders Texas offers over 6 models of modern farmhouse-style tiny homes on wheels. Our tiny home on Wheels typically have unique design elements like Lofts, fireplaces, and apartment-sized appliances.

ROOMETTE
The ROOMETTE is a winsome trailer that radiates tranquillity and offers a peaceful that also looks very beautiful home to its residents.

GREENFEST
This classically inspired farmhouse styled tiny home packs a big punch into a small space with large black windows and a modern interior design.

HEAVEN
A stunning rustic, yet refined tiny house on wheels with two spacious lofts, a modern kitchen, and a large bathroom suite.

SUMMER JOY
The SUMMER JOY is a Modern tiny house that tends to take your breath away with its fine design, beautiful appearance and a modish theme.

SEASHORE
An affordable tiny house with the basic necessities and a lot of windows throughout. Full kitchen and a full bath make it ideal for all lifestyles.

MAGNOLIA
The MAGNOLIA is a dreamy tiny home, with a private living room, a main floor bedroom with space to walk around the bed, and a functional kitchen with all of the extras.
Step 1:
Choose the Model, Length, and Width
You need to select the Model you like and the length and width you want for your Tiny House
Step 2:
Fill Out the Estimate for a Quote
Please fill out the estimate with as many details as possible. Specify when you want us to complete your house. We will send you a quote through email.
Step 3:
Deposit
Send us a deposit of $1,000, and we will put you on our calendar to start your architectural design. Our design team will work directly with you to bring your dream to life. We will assign an architect to work with you until you are satisfied with the design.
Step 4:
Financing
If you need financing, please apply for a personal loan as a major purchase or an RV loan. This is the safest and fastest way to get your money and resources.
Step 5:
First Installment
This payment gets your build to the lock-up stage (framing, sheathing, windows, door). If you require financing, we have teamed up with a financing company to offer tiny home financing options. You may apply for a personal loan at your local bank.
Step 6:
Second Installment
This payment gets the building process finished. This includes all the finishes, fixtures, appliances, and everything required to get your tiny home complete.
Step 7:
Final Installment
Once the building process is complete, and you are happy with the finished product, we will collect your final payment. Once you clear the final payment, we will arrange the transportation of your Tiny House to your location and hand over the keys for you to enjoy.
Tiny Home Advantages for Texas Residents
Are you looking to build a tiny house? Could you be curious about what it is like to actually live in one? Most people build tiny houses to live in as opposed to selling them. As with any man-made construction, there are advantages that come with living inside a tiny house. Here are the pros you should expect as a future tiny homeowner.
Advantages
It costs way less.

To build a standard sized home in Texas will cost you upwards of $250,000. On the other hand, building a tiny house will cost you an average of $85,000.

Fewer expenses.

Everything inside a tiny house is scaled to a much lower level. A tiny house doesn't need as much water or power compared to a much larger, normal sized house. 

No Mortgage.

Owing to how affordable it is to construct your tiny home. There's little chance that you will need financial aid or a mortgage to see it through to completion.

Easy maintenance.

A tiny house cuts the burden of maintenance by almost zero. Yes, you'll need to clean it regularly and repair appliances. But owing to how simple it is, nothing really ever gets damaged. A paint job is mostly all you'll need every couple of years to keep your tiny house looking good as new.
Encourages simplicity. A tiny house is designed to have only as much storage as is necessary. You are therefore forced, for example, to buy only as many clothes as you need because if you buy more, you won't have anywhere to store them.
FREEDOM-FIRST LIVING
At Tiny Home Builders Texas, we relentlessly pursue excellence. We have continued to establish a higher criterion as well as tested the 'impossible' while producing small homes that have actually been called "masterpieces of craftsmanship". From tiny homes on wheels to tiny residences on structures, our know-how in design, architecture, building and construction and indoor surfaces has taken living to new heights.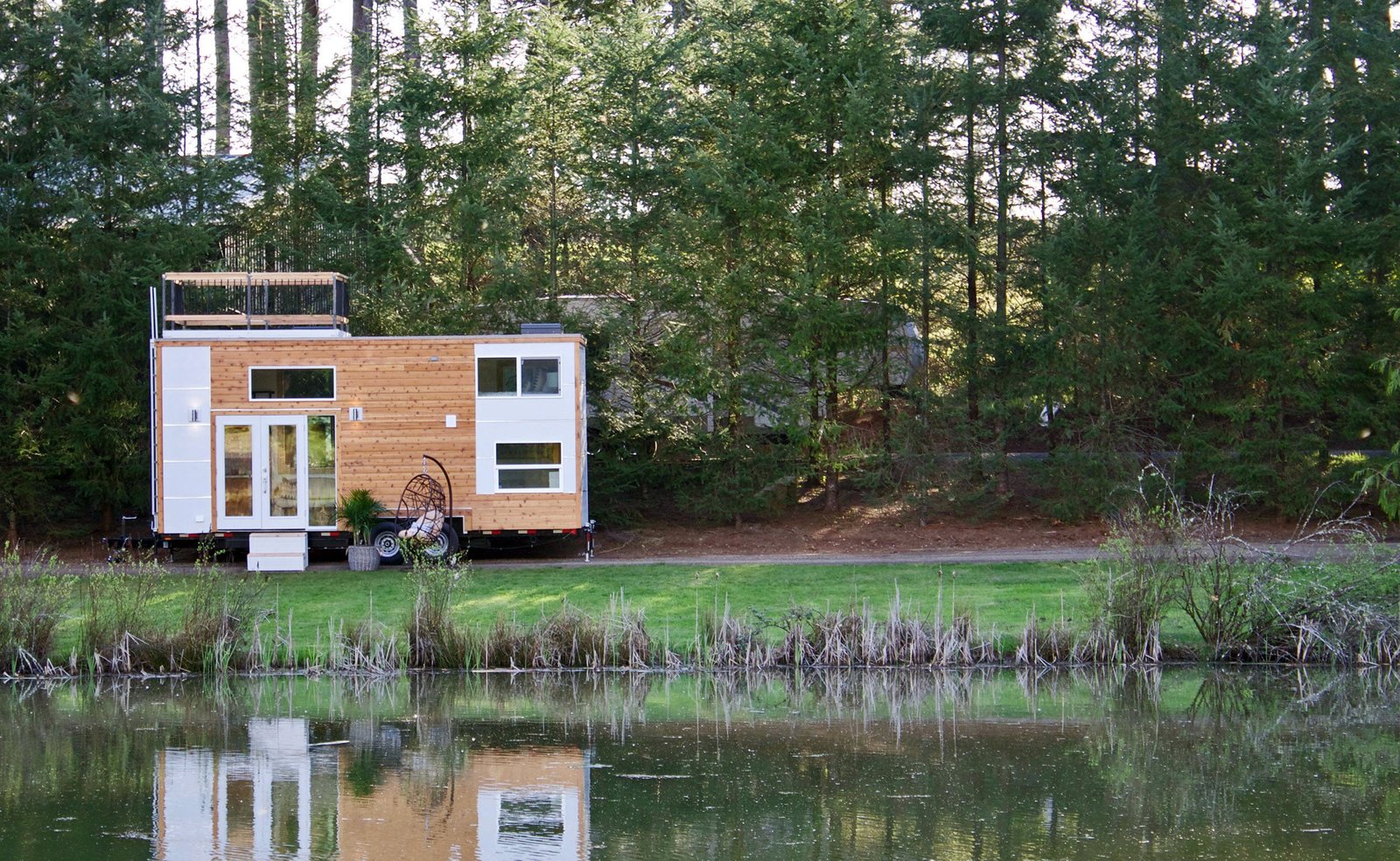 Educate
Seeking to construct your own tiny house but don't have any experience? We've got you covered. Begin with our building and construction guide to learn the basics, subscribe to our video clips to actually see it done, or attend among our workshops to obtain genuine hands-on experience. Or simply contact us today and we will help you on your tiny home journey right away.
Equip
From tiny house strategies to trailers created specifically to construct a home, we have what you require to swiftly get going on your job.
Build
Considering we've been in business for over a decade, Tiny Home Builders Texas has actually been functioning to develop residences that are both useful and also lovely. We have actually lived tiny. We know that small flaws that you might forget in a bigger house will certainly stick out in a tiny house. We introduce every area, every nook and cranny, practical and lovely. We are not simply home builders – we are woodworkers, steel employees, and mechanics. Our abilities provide us an edge when producing personalized small spaces.
MINIMALIST LIVING
The price of anything is the amount of life you exchange for it.
-Henry Geist
THE ART OF SLOWING DOWN
I have so much to accomplish today that I must practice meditation for two hours instead of one.
-Usman kumar
SUSTAINABLE
Sustainability is no longer about doing less damage. It has to do with extra excellent.
-Daniel Smith
Funding Is Readily Available for The Majority of Versions
Now Backed by An Offered Ten Hears Structural Guarantee
#TINYHOMEBUILDERSTEXAS

Benefits of Tiny House Living  
For some individuals, downsizing their possessions and transferring to a residence that is less than 500 square feet might appear nearly unthinkable. Nonetheless, states tiny house promoters, there are a lot of rewards to their way of life. Not only does it enable liberty, it also eases the economic stress of homeowners, yet come along with these added benefits:
They are environment-friendly: developed with more earth pleasant products these holiday cottages also utilize a lot less of an environmental impact.

They utilize less power

They are very easy to clean

They require minor repair and maintenance

Most districts do not invoice real estate tax for these "short-term" homes

They are mobile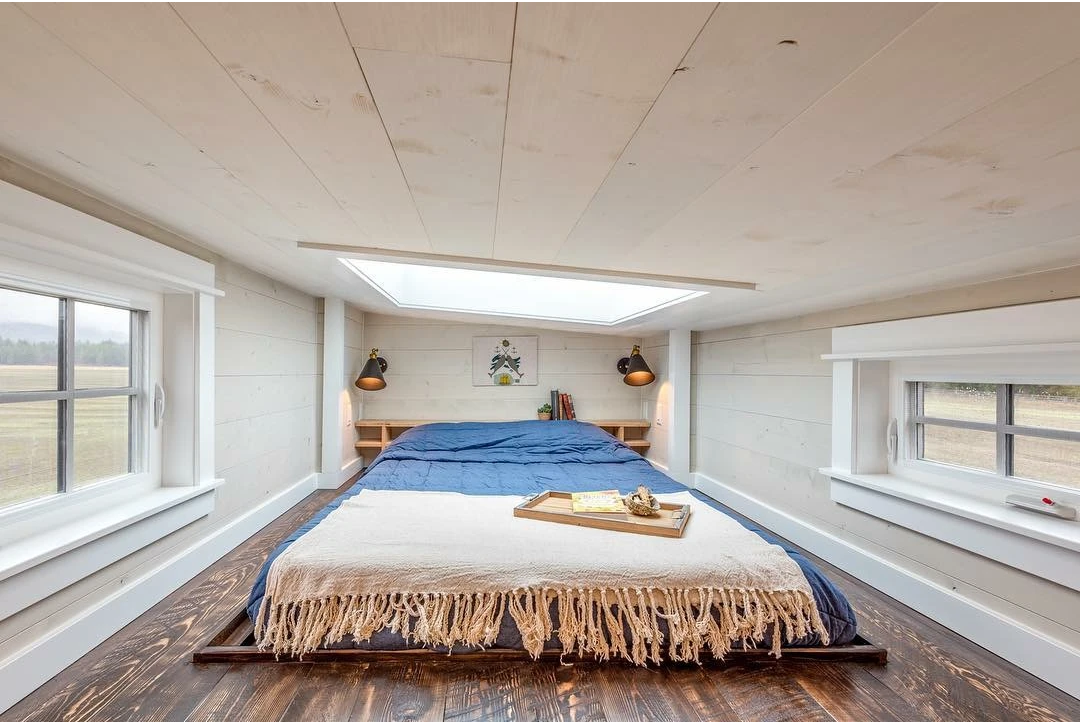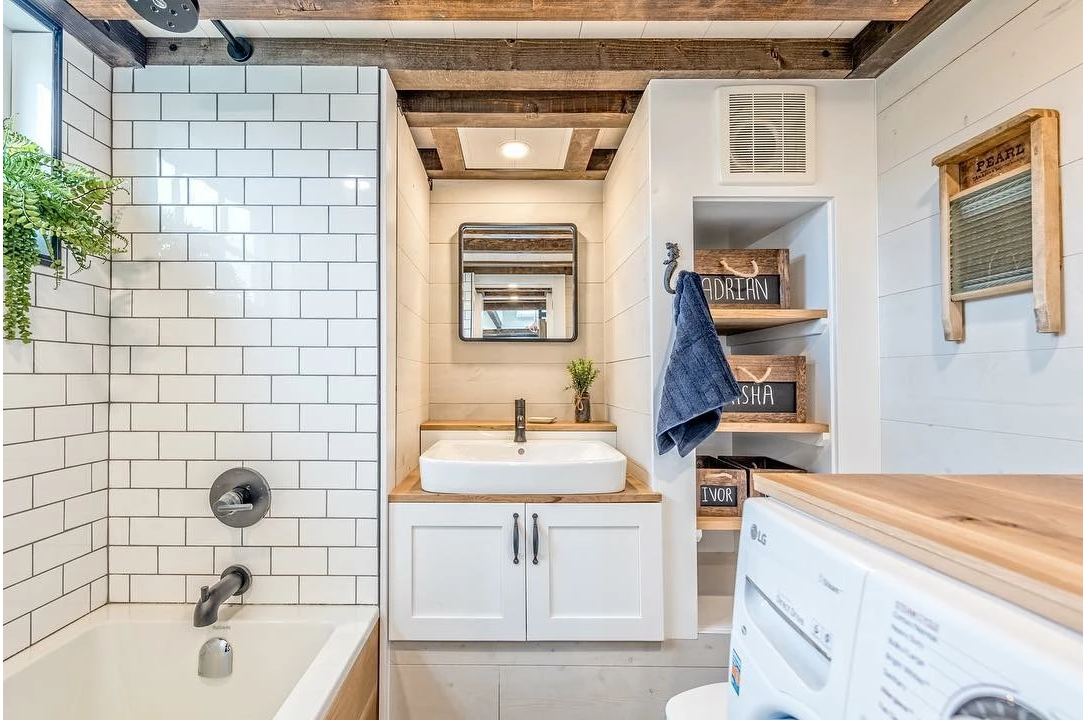 Tiny House Choices & Availability in Texas 
You probably thought that tiny homes are only about size. But just like larger homes come with different specifications, so do smaller tiny houses.
The types of tiny houses that exist include:
These are the most famous types of tiny homes preferred by most people. They can be designed into numerous shapes, heights and sizes to suit the owner's needs. Tiny house manufacturers use metal shipping containers to model and structure self-contained tiny homes.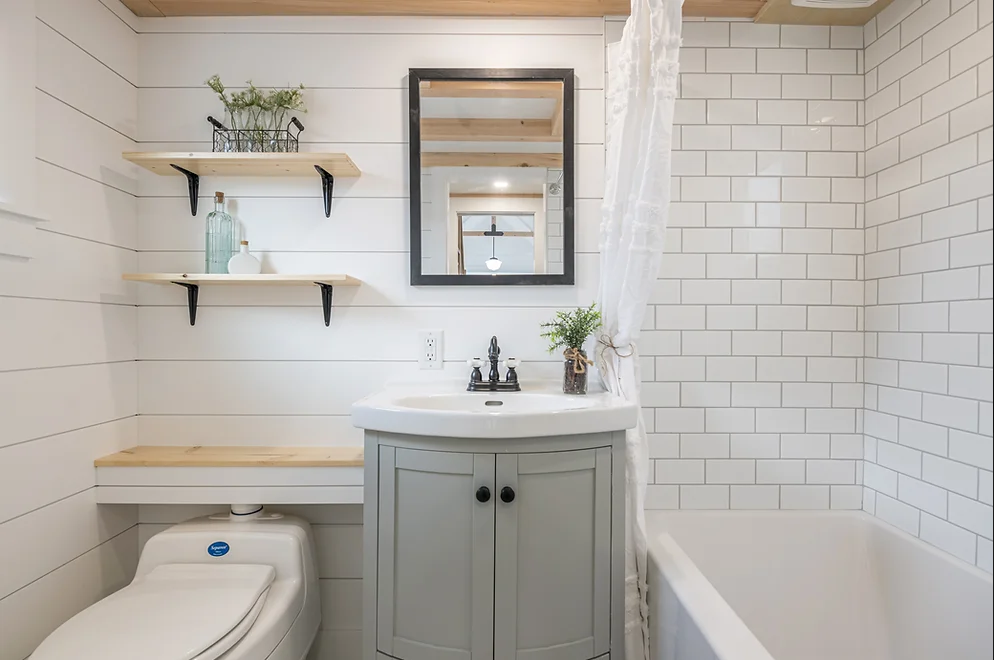 Such a home features wooden exteriors and adopts a rustic style blended with some modern aspects. Tumbleweed type homes can measure between 117 square feet and 221 square feet in size. People prefer them because they are customized to attach to trailers to make them mobile.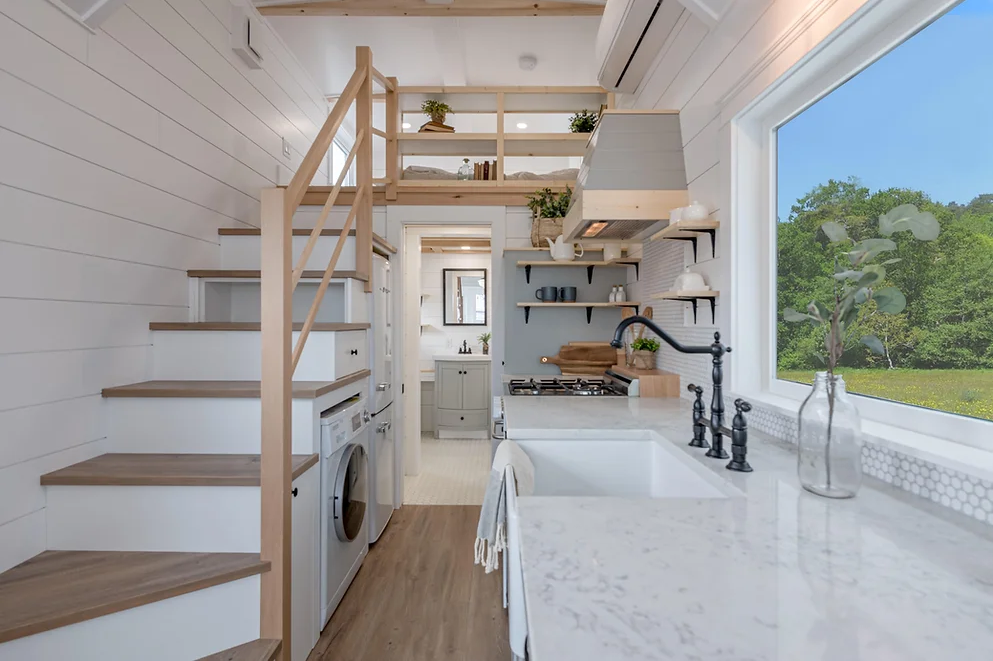 This type of tiny home comes in two varieties distinguishable by size. One measures 240 square feet while the other design is slightly larger and measures 336 square feet. This type of house is built only using recycled materials at the builder's site and then shipped or transported to the owner's location.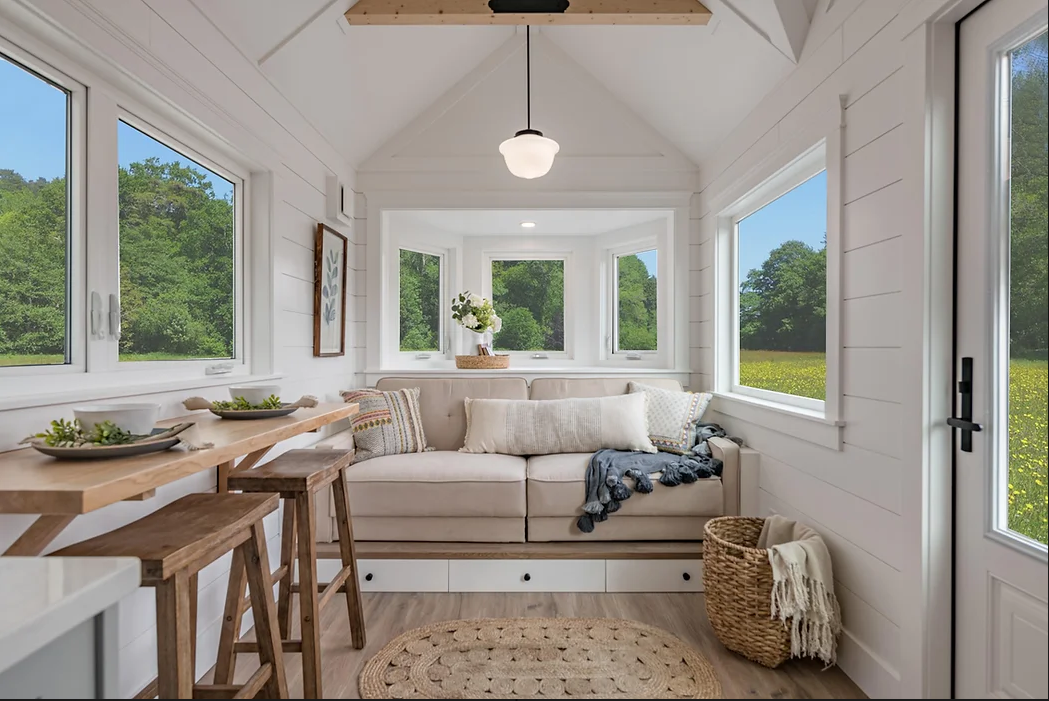 Did you know that there are tiny homes that cost as much as $90,000? The idea of owning a small home with all the conveniences and perks present in a high-end home is something that, indeed, exists. Such homes feature trendy qualities like floor heat, marble countertops, home automation system, surround system and so on.
With numerous tiny homes up for sale in Texas, there is no coincidence that many neighborhoods are modifying their zoning legislations and policies to grant these upcoming homes.There's no limit to the innovative possibilities of small living. If you've run out of tiny house choices, do not be worried. We have the experience in designing and building a wide range of tiny houses.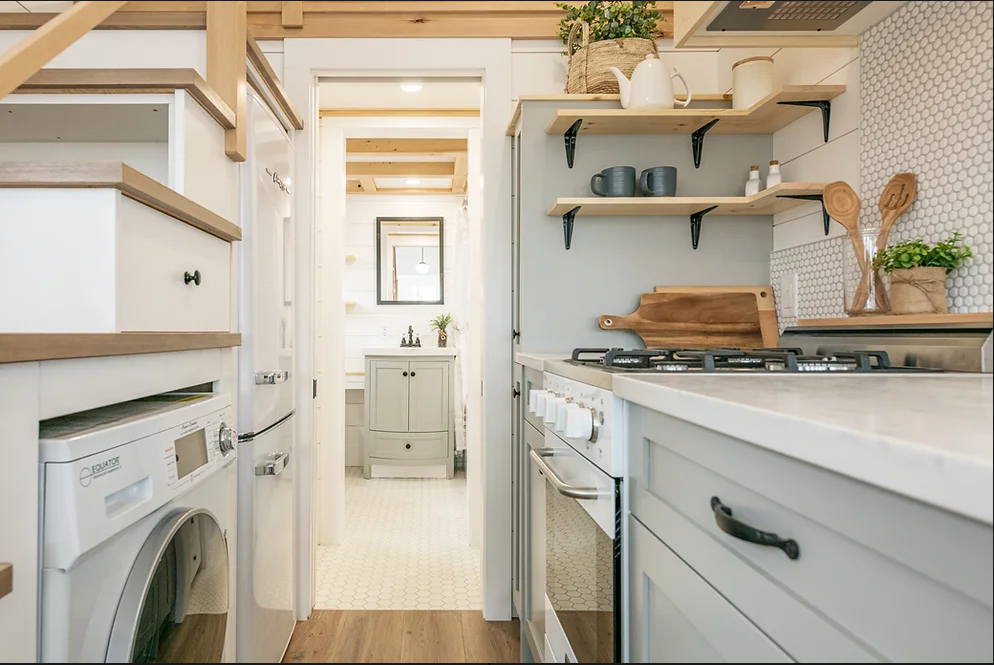 THE LITTLE HOME OF YOUR DREAMS
With Our Tiny House Builders in Texas Making It into a Reality!
Bringing The American Dream back to reality by pioneering small residences that are customized, sustainable, and also of miraculous high quality!
Unmatched top-quality, focus on authentic information, and interest for the craft establishes a brand-new requirement for every one of our custom-made houses, but we do not accomplish it alone. We partner with each client and begin with a blank page to produce a tiny house that is as one-of-a-kind as they are. Our tiny homes are fit to your inner desire and transform to reality.
Home Is Where You Park It
Tiny Residence Builders Texas is continually pursuing perfection so you can live your dream.GO HERE: Personalize Your Home
Signature Collection Tiny Homes
Developed by us with a concentration on this feature and also style, then personalized by you. These cost-effective, yet quality-built, little houses are ideal for any homeowner or investors in common. GO HERE: Choose Your House
Industrial Builds & Corporate Environments 
We are proud to use mobile business as well as marketing options for business, advertising and marketing companies, industrial applications, store resorts, retail, restaurants, and special occasions. GO HERE: Bring Your Brand Name to Life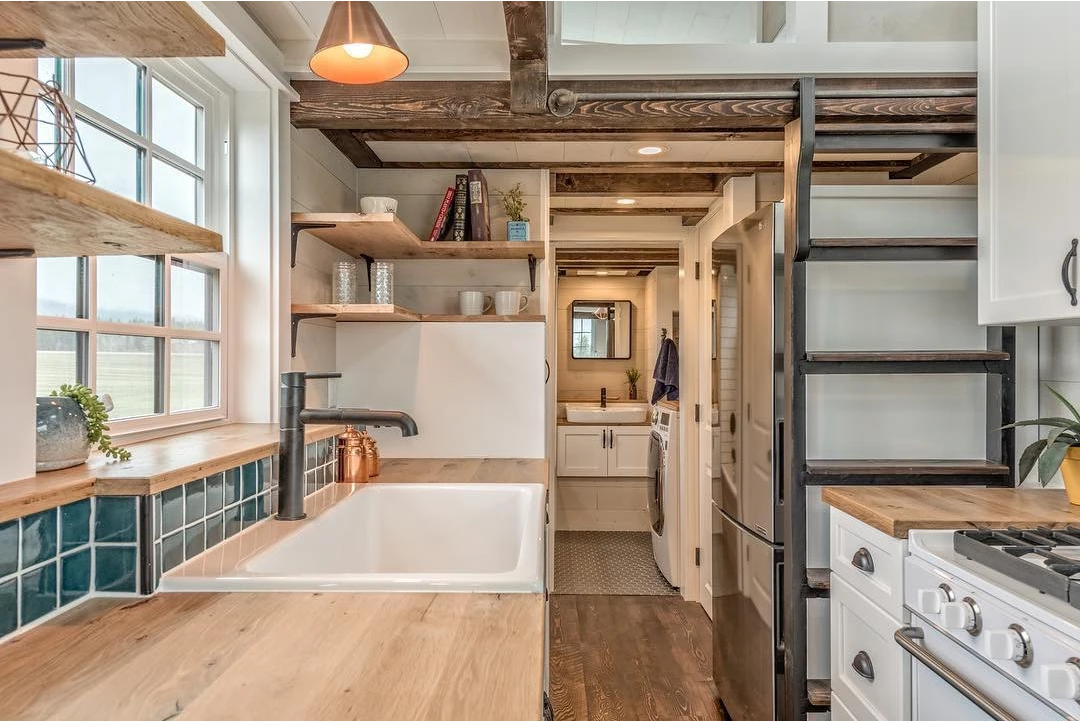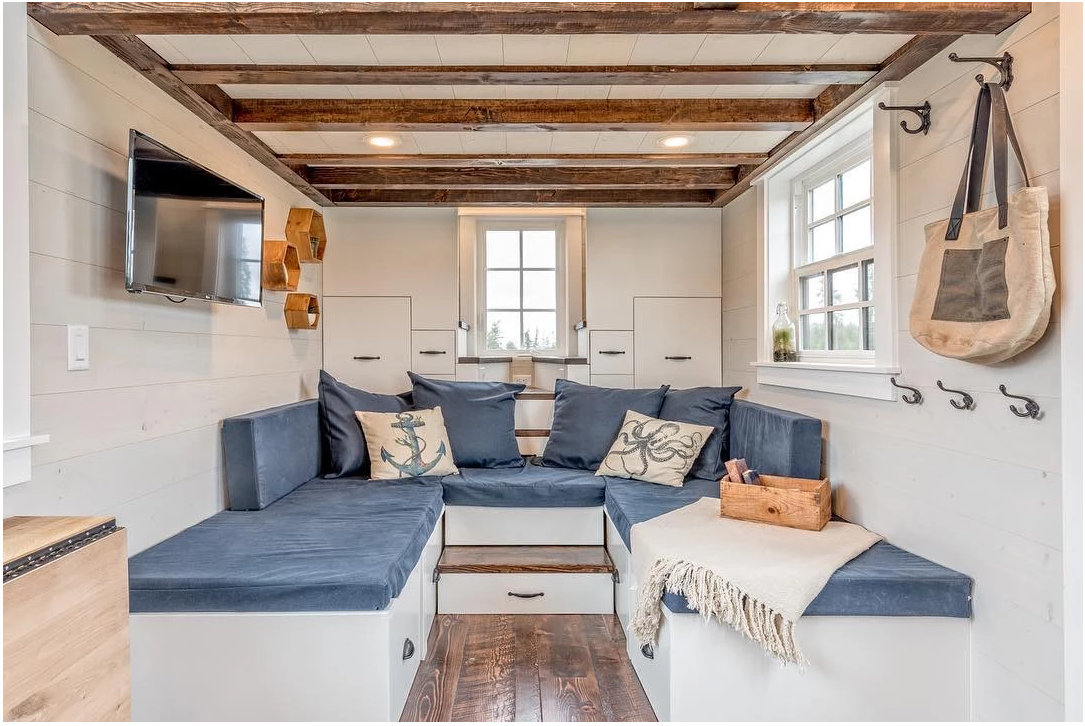 Tiny Home Costs in Texas 
Costs can range from low $75,000's to approximately $180,000, tiny houses provide a wide range of prices in addition to several floor plans to choose from. There are many things to take into consideration when purchasing a tiny house. Shipping your brand-new home to its new area is one. No matter your current location, Tiny Home Builders Texas will definitely deliver your house to its endpoint for a charge of $3 to $7 per mile (not merging unique transport permits that might be essential in some cities).
Is Tiny House Living in Texas for You?
Tiny Home Builders Texas – Comfortable, Rest and Relaxation
Tiny Houses are popular and for a good cause! Mobility, Capability, and Extravagance! A decrease in square footage does not indicate a decline in features. As the Tiny Home movement has indeed progressed, homeowners and builders have ended up being savvier with distinct styles for comfortable living.
From smart and modern-day to comfy and vibrant, our tiny houses in Texas is evidence in reference to the power of creation. Open, vivid, habitable, and contemporary are words frequently used to describe our tiny houses. With sizable window panes and glass doors, our layouts provide themselves to experience as roomy as possible while being as reliable as possible. Intelligently developed small areas, prove you don't require a lot of square footage to make your area shine. Since each design is coupled with an adaptable building strategy customized to each customer's desire, our interiors are absolutely unique. Have a look inside our tiny houses and find suggestions or ideas for your own small area.
Our commitment to remarkable craftsmanship, industry-leading developers, creativity, and homeowner fulfillment sets Tiny Home Builders Texas ahead of our competitors. Our magnificent Tiny Homes can be found throughout Texas. If you are thinking about a family suite, lake cabin, weekend holiday cottage, or perhaps simply downsizing for retirement living and are interested in all the choices and expense saving options, then Tiny Home Builders Texas will certainly be the solution. Start by taking a look at our large inventory of Tiny Homes and discover how simple it is to join the Tiny House movement!
What do you think about moving to a tiny house now? Granted, living in a tiny house is certainly not for everyone. If you are claustrophobic, have an uncontrolled spending habit, or you have a deep attachment to things, then you will find it impossible to survive a day in a tiny house. 
However, if you are the free spirited, minimalistic kind of person who moves a lot and doesn't need that much space, then tiny houses are for you. Tiny houses can be incredibly comfortable. Even better, they are convenient.
Here the common notion that 'bigger is better' is countered by another common truth that 'less is more.' The buck stops with you. At Tiny Home Builders Texas we have all it takes to build attractive functional and cost-effective tiny Homes. Contact us today to receive a free quote.
Why Choose Tiny Home Builders Texas?
It's quite different adjusting from living in a standard size home to living in a tiny home. Plus, you may have to forfeit some perks like owning a pantry, many bedrooms with the aim of saving space. However, with the right contractor you can have as much convenience as you want. This is because they work with dimensions tailor-made to suit your physique, needs and demands. Key thing to do first is to find the right builder. Here are some excellent qualities that make us the best tiny house builders in Texas.
A tiny house requires investment in the form of money, space, patience, and resources. If any of this fall short before the house is done, you need an optimistic builder by your side to keep your mind positive and to keep the project moving. 
It may be a tiny house, but one wrong move due to poor communication can set you back thousands of dollars and lead to time wastage. Find that builder that is competent enough to send you progress reports and make random calls to confirm whether or not you want to make changes. 
Every project begins with a vision. A good builder is one who never strays from achieving your vision, this irrespective of challenges that may crop up along the way.
It's safe to say that you are in better hands when you work with a contractor who's got plenty of experience building tiny houses. 
While you have a solid plan of how your tiny house should look like and how much time it will take to build it to completion, a good contractor is one who is flexible enough to accommodate adjustments here and there.
Every city is unique and so are their zoning demands for tiny house builders throughout Texas. Some questions to ask when considering a tiny home are:
What is a tiny home?

Just how much does a tiny home cost?

What's the point of a tiny house?

What's the minimum size for homes positioned in a given location?

Are there financing options for a tiny home?
Think about asking regional zoning facilities about developing tiny homes in cities throughout Texas such as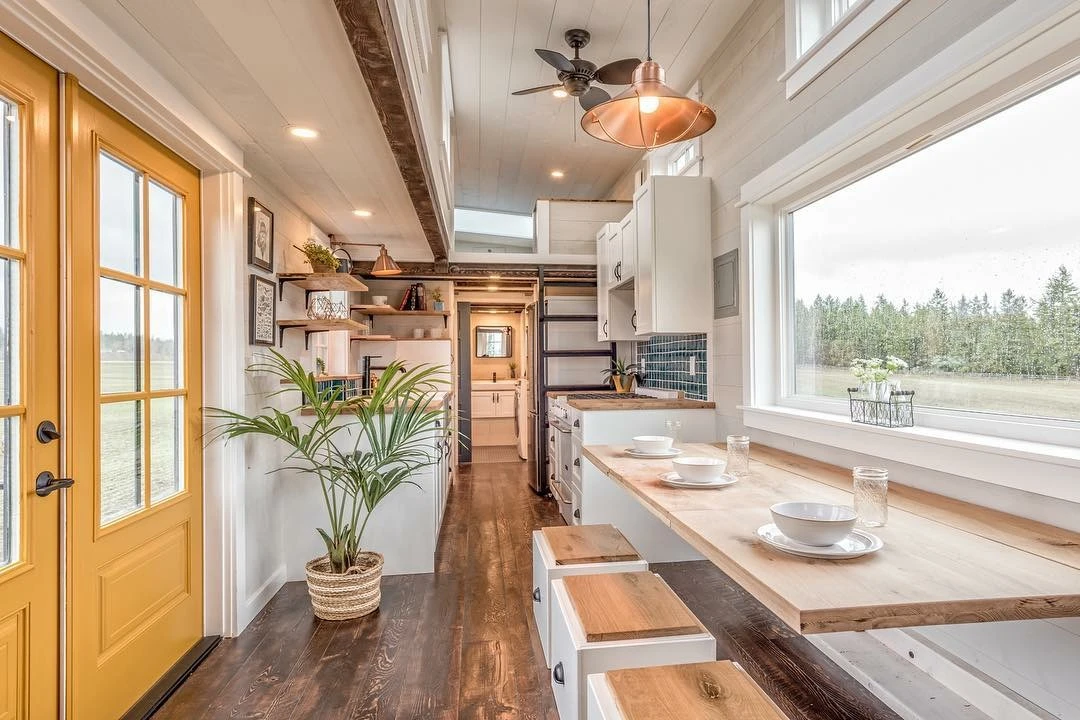 Houston

San Antonio

Dallas

Austin
Fort Worth

El Paso

Arlington 

Corpus Christi 
Plano 

Laredo

Lubbock

Laredo