Greenfest-Exterior-28-01-1
Heaven-XL-Exterior-24-01-1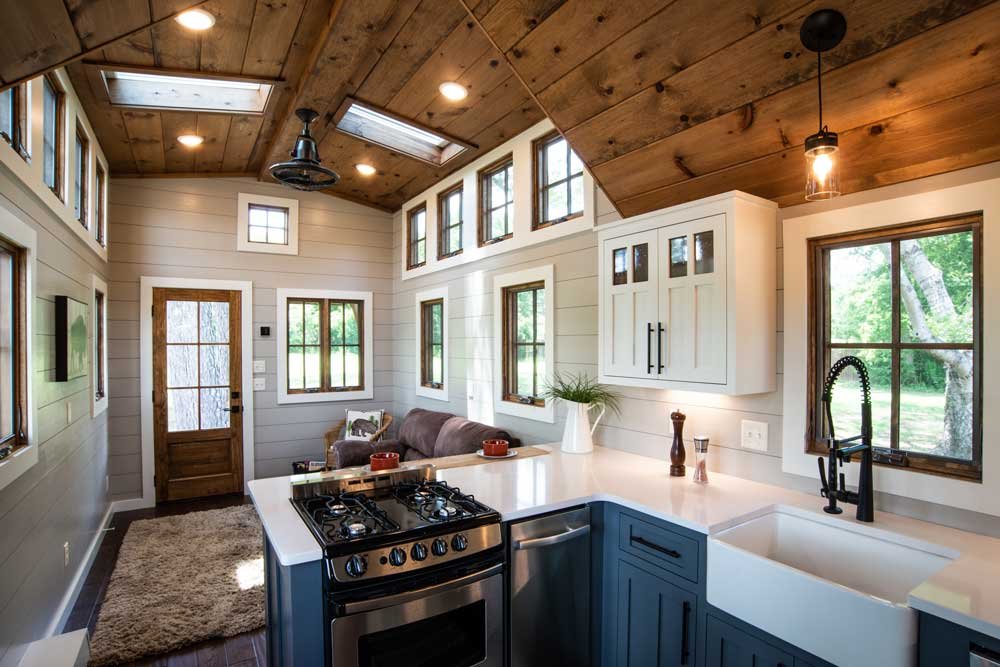 Tiny Home Builders In Garland
Are you worried about the cost of housing? Looking for how to get rid of mortgage debt and live rent-free? Are you looking for how to cut costs on home maintenance? A tiny home on wheels may be your best option. Why not buy one of these little beautiful houses and not have to worry about mortgage or rent? If you have ever thought about owning a tiny house, your next best option may be to rent one! You should buy a tiny house from a tiny house on wheels in Garland.
We are the best tiny home builders in Garland. We work hard to earn the trust of our customers. We are affordable and reliable, and we let our products do the talking! We have strong values inherent in:
Reliability and honesty

On-time delivery

Truth

Solid building practices.
All ingrained in what we practice.
Tiny House or Park Model Home Builders in Texas
Tiny Home Builders Texas offers over 6 models of modern farmhouse-style tiny homes on wheels. Our tiny home on Wheels typically have unique design elements like Lofts, fireplaces, and apartment-sized appliances.

ROOMETTE
The ROOMETTE is a winsome trailer that radiates tranquillity and offers a peaceful that also looks very beautiful home to its residents.

GREENFEST
This classically inspired farmhouse styled tiny home packs a big punch into a small space with large black windows and a modern interior design.

HEAVEN
A stunning rustic, yet refined tiny house on wheels with two spacious lofts, a modern kitchen, and a large bathroom suite.

SUMMER JOY
The SUMMER JOY is a Modern tiny house that tends to take your breath away with its fine design, beautiful appearance and a modish theme.

SEASHORE
An affordable tiny house with the basic necessities and a lot of windows throughout. Full kitchen and a full bath make it ideal for all lifestyles.

MAGNOLIA
The MAGNOLIA is a dreamy tiny home, with a private living room, a main floor bedroom with space to walk around the bed, and a functional kitchen with all of the extras.
Tiny Home Builders Garland
Do you know that a small house can give you everything you need including style, elegance, and comfort? 
Garland tiny homes only build the highest quality custom tiny houses. We use the finest building materials in construction. Our tiny houses are carefully built, strong, sturdy, safe, and structurally sound.
We have extensive experience in the construction and building industry and will ensure that you get a tiny house you will love for a very long time. We do our best to ensure that you get everything you are looking for in your custom-built tiny home on wheels.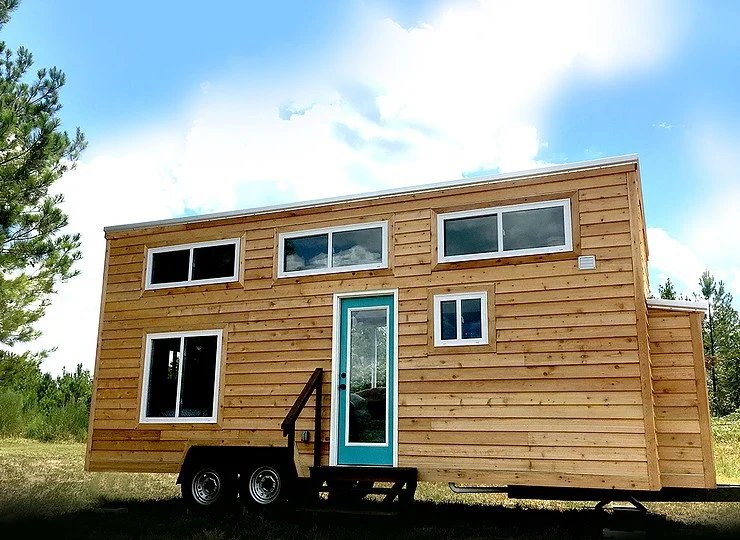 More people are beginning to realize that a minimal lifestyle can be the answer to their housing needs. They now know they don't have to worry about losing style or comfort. We have all the elegant and beautiful designs in our Garland collections. They come with the following:
The best woodwork

Aesthetic finishes

Uncommon custom designs

Latest energy-efficient products.
We offer the best warranties on our tiny homes at affordable prices. We allow you to customize your tiny house the exact way you want it and if you have a unique design in mind, part of our job is to make that design for you, down to the tiniest bits. Let's make your home for you at TinyHomeBuildersTexas.com
Welcome To Tiny Homes Builders,

Garland

, Texas
Does a tiny house sound appeal to you? Do you love the benefits it offers? Do you want to own your tiny house? Tiny Homes Garland offers some of the best designs in Garland and surrounding areas. Our customers can get this design at very affordable prices. 
We will help you design your dream home just the way you want. If the model you love is not in our collection, we are happy to bring your ideas to life. Living in a small house will help you get rid of distractions and focus on what matters.
We can help you design your dream home in such a way that it suits your needs and wants. Owning a tiny home can be one of the best decisions ever. Let's make that decision memorable for you.
Tiny Home Builders Garland offers real tiny home solutions. If you want to build a tiny house, it's high time you contact us.
Tiny Homes On Wheels Unique In Every Way
Our products are unique in every way. Each one is custom, specially built, and designed for you. We ensure we put together all the information we need to construct a house that best meets your budgets, needs, and desires. We ensure everything about the home is uniquely yours.
We always focus on high-quality results when building our tiny homes, whether you choose to follow the process or not. We find excitement. I'm bringing our client's ideas to life.
Live comfortably in tiny homes on wheels. Our affordable prices mean you'll have more money to enjoy other things you want. What more? You don't have to sell your home for many years to come.
Site Due-Diligence / Feasibility Study
Exterior and Interior Renderings
Interactive Panoramic VR Renderings
WE ALSO OFFER THE FOLLOWING SERVICES FOR FREE:
Q and A Phone Session

Email Inquiry Regarding Architectural Design and Turnkey Construction