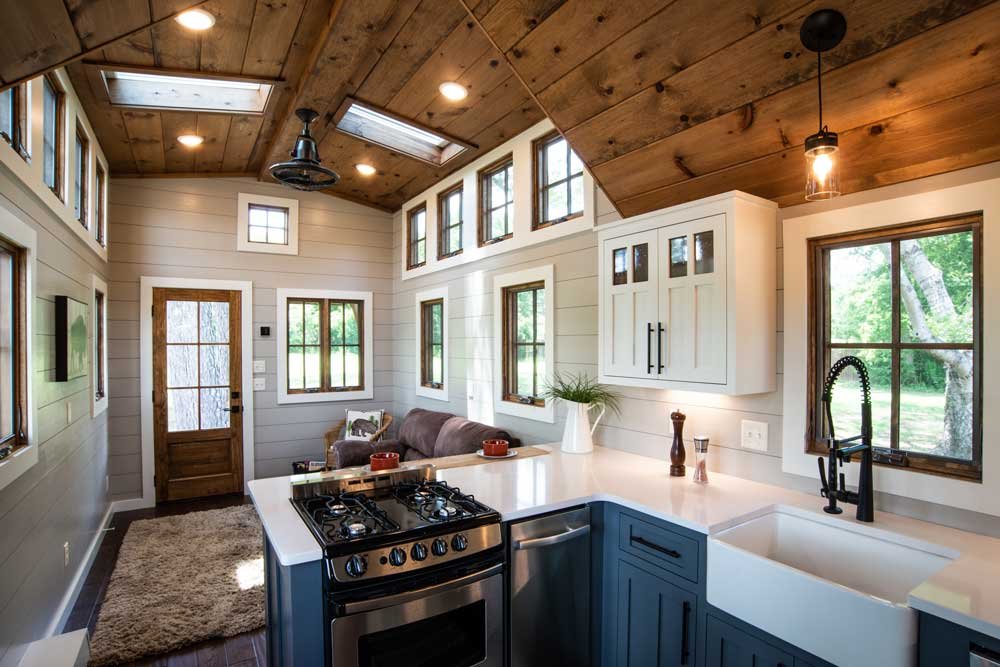 TINY HOMES BUILDERS IN HOUSTON
Are you looking for a place to stay when you are visiting Houston for business or pleasure? A tiny home on wheels may be your best option. Why not settle in one of these awesome little houses and relax after a long road trip or a busy day at work? If you have ever thought about owning a tiny house, renting one is the next best thing! Buy a delightful tiny home on wheels in Houston, Texas.
We work hard to earn the trust of our clients and continuously strive to maintain our position as respectable, reliable builders. We have strong root values in:
Good work ethics

Honest and straightforward business practices

Solid project management

High-quality work products
all ingrained in our principles.
TINY HOME BUILDERS HOUSTON
Did you know Houston is one of the top markets for tiny home homes on wheels? Well, now you do. Did you also know that Tiny Home Builders Texas is building premium custom tiny homes and has been building them for ten years? This is great news because we can finally get ourselves a tiny house in Houston, Texas.
Houston is definitely the place to be when it comes to Tiny Houses. It's the perfect environment for new homeowners or an investment opportunity. Many land lots are available, and no need for city zoning or inspections. Tiny Houses on Wheels are growing in popularity.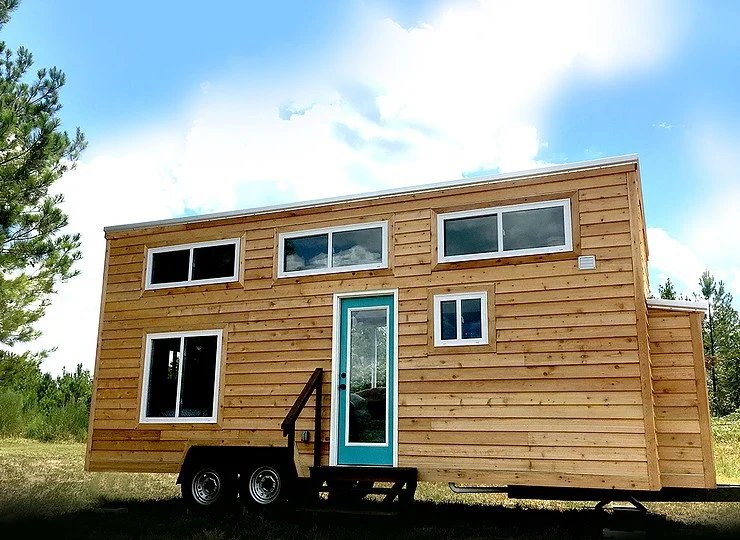 More people realize that a small house can give them everything they need without losing any style or comfort. Models in our Houston Collection offer stylish designs. They come with:
Elegant wood finishes

Sturdy construction

Latest energy efficiency products
so you can enjoy your home all day long.
We take pride in our affordable prices and warranties. We allow you to customize your Tiny House so it is exactly how you want it – even down to where the door handles will go! They say home is where the heart is – find yours at TinyHomeBuildersTexas.com
WELCOME TO TINY HOMES BUILDERS, HOUSTON TX
So, you have a job, a family, and the stresses that come with everyday life. Want to own your own tiny house? Tiny Homes Houston offers some of the best dollar value in selected Texas areas and other surrounding locations. We offer our customers a variety of small house designs at very affordable prices. We will help you design your dream home or provide you with a custom-built home that fits your lifestyle needs. Owning a small house can be one of the best decisions you will ever make in your life. It will free up your time and money for a stress-free life full of adventure and fun!
Tiny Home Builders Houston doesn't only offer homes. We offer lifestyles. We offer you real solutions to match your individual needs. We offer a variety of home designs for every lifestyle. If you don't have a place to put it, we can help.
Tiny Homes are the wave of the future. Our Houston Tiny Houses are one-bedroom, two-person, simple, elegant homes with all the modern amenities you need to lead a comfortable lifestyle.
If you like living small in a big city but can't afford it or don't have time to deal with the logistics of a townhome, then it's time to think about buying a tiny house.
TINY HOMES ON WHEELS UNIQUE IN EVERY WAY
Why is the Tiny House on Wheels Movement so popular? Because it makes sense. It's about having more economic freedom, more connection with nature and community, and much less clutter and waste. Plus, it's a great way to live sustainably.
Live rent-free and off-the-grid in a self-sufficient mobile home. Live in a tiny house loaded with features that make living self-sufficient biggie.
Due to the low price tag, you'll have money in your pocket to do more fun things as a family. Even better, you can put off selling your home for many years.
Site Due-Diligence / Feasibility Study
Exterior and Interior Renderings
Interactive Panoramic VR Renderings
WE ALSO OFFER THE FOLLOWING SERVICES FOR FREE:
Q and A Phone Session

Email Inquiry Regarding Architectural Design and Turnkey Construction