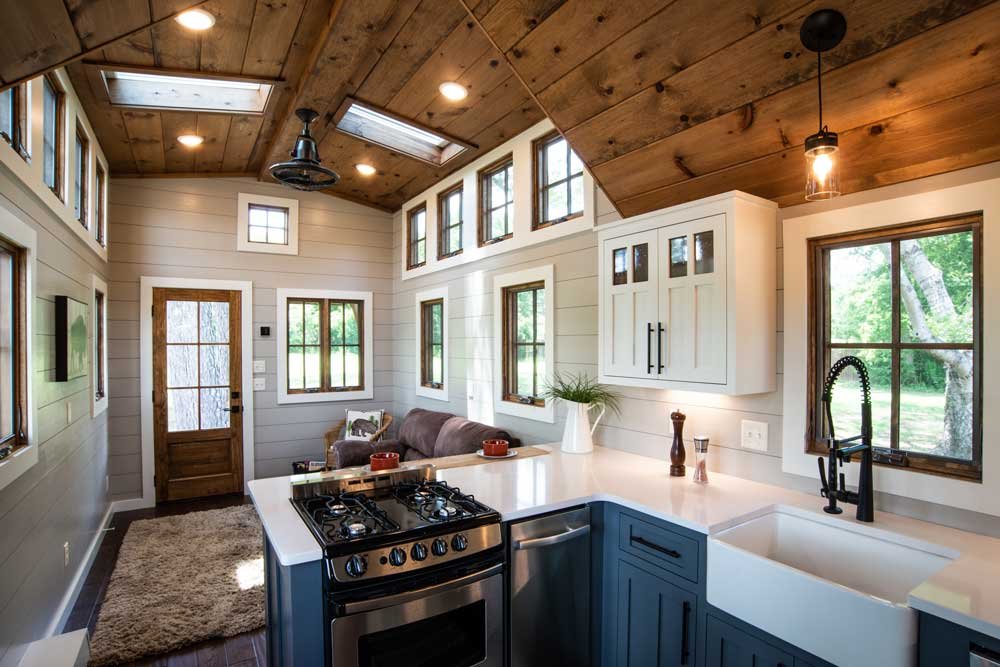 Tiny Home Builders In San Antonio
Are you in need of a tiny home in San Antonio? If you need a tiny home for either a minimal lifestyle or vacation purposes, we have what you need. Our tiny home on wheels is one of the best houses where you can enjoy a tiny, compact lifestyle. If you've ever considered owning a tiny house, here is your dream come true! Buy an awesome tiny home on wheels in San Antonio.
Our tiny houses are one of the best in the market. We have strong moral values that we incorporate into our work. All our customers trust us to deliver great jobs and we do. We are strong, reliable builders and we produce delightful designs. We have strong root values in:
Honest and straightforward business practices

High-quality outcomes

Good work ethics
All these are the principles that we continuously strive to keep and our tiny home outcomes prove it.
Tiny Home Builders San Antonio
San Antonio is one of the fastest-growing cities in the USA. The city also remains a top market for tiny homes on wheels and Tiny Home Builders San Antonio has been building tiny homes for a decade. 
The population explosion in San Antonio means the city may be experiencing an impending housing crisis but you don't have to worry. The good news is that you can get yourself a tiny home on wheels in San Antonio.
San Antonio is one of the most conducive environments for tiny homes in the USA. The environment is great for both residential and investment opportunities. Having a second residence on your piece of property is a perfect investment choice. It will create an additional source of income and increase the property's value. You can also own a tiny home as an extra space for family and guests when they visit.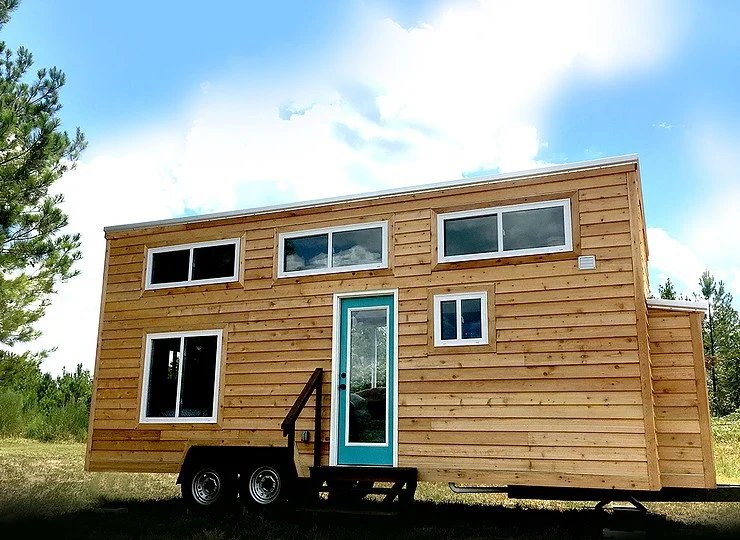 Tiny Home Builders San Antonio are experts at making tiny houses in very tiny spaces. We are happy to create one for your backyard, front yard, or as an accessory for any other structure.
We have several models in our San Antonio collection. These models come with 
Sturdy construction

Aesthetic finishes

Modern energy-efficient products
So that you can enjoy your tiny home to the fullest.
You don't have to worry about pricing either. Our tiny homes are very affordable and you get a warranty for them. You can customize your tiny home to your taste. Home is where you return to no matter where you go. Let's make the best home for you at TinyHomeBuildersTexas.com
Welcome To Tiny Home Builders, San Antonio
Are you looking forward to owning your tiny home on wheels? Tiny Homes San Antonio offers some of the best designs and custom builds at the best rates in selected San Antonio areas. If you want a tiny home in an area outside San Antonio, you can make a request too. All our tiny home designs come at very affordable prices that do not inconvenience our customers. Even when you request a custom build, we understand how to stick to your budget. 
Let us help you design your dream home, one that fits all your needs and lets you live a fulfilled life. Deciding to live a minimalist lifestyle may be one of the best decisions you can make. But we can make that decision better and safer if you choose us. Not only will you be able to save money on our designs, but you'll also love them so much that you'll always want to come back to them.
What we offer as Tiny Home Builders San Antonio is beyond homes on wheels. We offer you an amazing life experience and the best solutions that fit your housing needs per time. 
Minimalism is the housing solution of the future. Our San Antonio Tiny Houses are one-bedroom, two bedrooms, two persons, simple, and elegant houses. You have all you need to live your best life. 
If you want to live in San Antonio but the houses seem costly, or you don't like the idea of living in conventional houses, it's time to start considering a tiny house.
Tiny Homes On Wheels Unique In Every Way
If you wonder why the tiny home movement is popular, we'll tell you. The tiny home on wheels movement deals with minimalism, so it helps you save a lot of money both on housing and maintenance. You get to save more and connect to nature better. There's less clutter and waste, so you'll be helping the environment thrive due to sustainable living. 
The tiny home is also a mobile home so you can move around in your own house! The features in the tiny house on wheels are also the latest and modern so you still get to enjoy it. 
You'll be able to do the things you want to do faster such as start a business or travel for a vacation because there is less distraction and more money on savings. The best part? You get to escape mortgage problems.
Site Due-Diligence / Feasibility Study
Exterior and Interior Renderings
Interactive Panoramic VR Renderings
WE ALSO OFFER THE FOLLOWING SERVICES FOR FREE:
Q and A Phone Session

Email Inquiry Regarding Architectural Design and Turnkey Construction